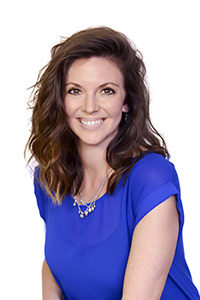 Broker & Realtor
With over ten years of experience in the insurance industry and administration and over one hundred real estate transactions to her credit, Beth delivers excellent customer service to her clients who are looking to both buy and sell. Knowing that real estate can be a massive and sometimes emotionally draining endeavor, her goal for each transaction is to create a seamless and well-supported experience from start to finish.
She is an active member of the Women's Council of Real Estate, supporting their vision to educate realtors while nurturing leadership and professionalism. To that end, Beth is continually seeking new ways to grow professionally, such as obtaining her Missouri Broker Salesperson license and supporting her husband, Jason, in achieving his dream of owning a small business. She counts it an honor to assist him, their wonderful family-like clients, and the Legacy team in any practical way she can.
Beth exudes an active lifestyle, always on the go both professionally and personally. Nevertheless, she enjoys spending time with her husband and their beloved dog, Kramer. Yoga, Pilates, healthy cooking, golfing, and traveling are some of her passions, and she is grateful for close relationships with her church community, neighbors, friends, and family.