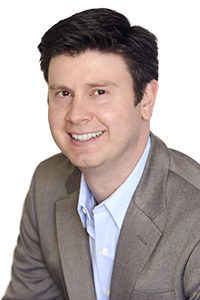 Owner, Broker & Realtor
Legacy Realty Group
Wentzville, Missouri
Promoting positive community and economic growth in our neighborhood
Jason grew up in the Wentzville area and has enjoyed watching it grow and develop. As a teenager working for the Parks Department and helping to cut the Wentzville Parkway, he often wondered about what kind of businesses and people would move to the area.
Fast-forward to present day, and Wentzville is booming with new businesses, development, and families migrating from all over. In fact, St. Charles County has been one of the fastest growing counties in the nation for the last twenty years, with Wentzville providing over 90% of that growth! Today, Jason gets to answer his own youthful question by serving on the Planning and Zoning Commission for Wentzville, helping to determining what businesses come to the area and how they plug into the community. However, being part of planting Peine Ridge Church in 2010 was one of the most fulfilling ways of impacting the community that he has participated in, and he is grateful for the opportunity to love on the people of Wentzville both professionally and personally.
When not working or serving, Jason and his wife, Beth, love golfing on their home course of Bear Creek, hunting, fishing, riding bikes, and hiking. They meet a lot of neighbors because their fun-loving dog, Kramer, knows no stranger. Chilling at Friendship Brewery and hanging out at local wineries are some of their favorite ways and places to relax with friends and enjoy the beautiful, scenic Missouri seasons. Jason loves serving clients' real estate needs and connecting with people and businesses, so if you want to get plugged into the community, he is definitely the right person to call!